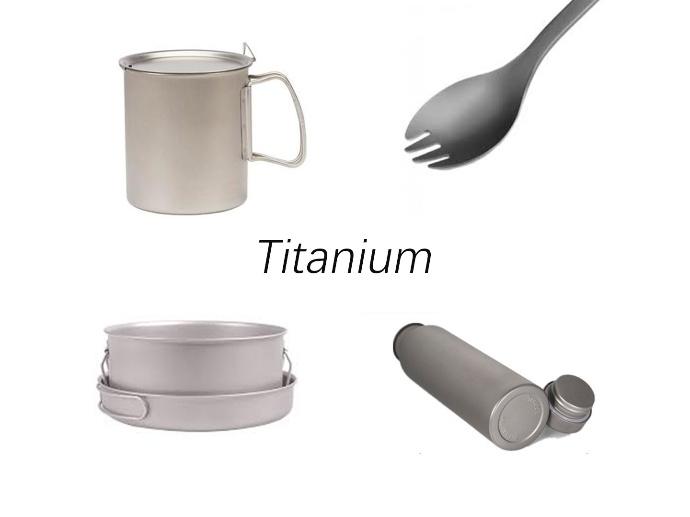 For outdoor enthusiasts, all metal should be replaced with titanium.
Why is that?
Titanium thermos can hold juice
Titanium is not only antibacterial but also corrosion-resistant, and can hold milk and fruit juices as well as carbonated drinks.
Stainless steel thermos is not suitable for juice, coffee, milk, and some carbonated drinks, which can migrate harmful heavy metals and cause drinks to taste bad.
Titanium is a biophile metal
Titanium products are very friendly to people with metal allergies. There are many friends who are allergic to gold, silver, copper and iron in life. As long as the body is in contact with metal for a long time, it will be allergic or even ulcerated. Titanium is definitely not an IQ tax for these people, it's a necessity.
Grotesque visual art
Titanium metal after high temperature treatment, the surface can present a fantastic color, this artistic characteristics, some artists will use titanium metal to create, so that the work has inspiration and infinite artistic possibilities.
Advantages of lightweight titanium
In the same hardness, the weight of stainless steel only about half.
Twice as hard as aluminum alloy for the same weight.
It seems that titanium's lightweight and healthy properties make it suitable for outdoor use.
If you want to know more about the uses of titanium products, Please contact us. Send email to info@xotmetals.com